Mod Your Ride with AutoAnything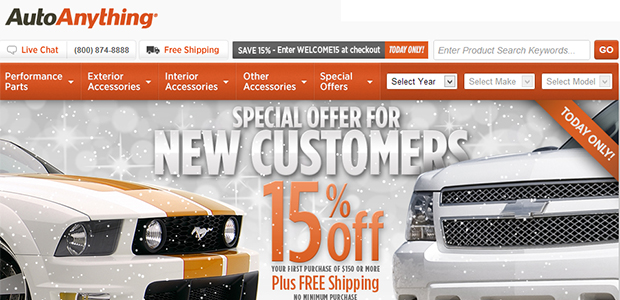 It's a no-brainer that N8VCOMP is your one stop vehicle wrap and automotive customizing solution. With our enormous selection of unique materials, colors, services, and expertise, N8VCOMP truly makes your vehicle design dreams come true. Naturally, after your car is wrapped and customized to your heart's content, you want to show it off and put it to good use. No matter what "good use" means to you, you'll find it at AutoAnything. AutoAnything is an aftermarket parts and accessories retailer boasting items for nearly every make and model – of car and driver.
Thule Rooftop Cargo Carriers
For the adventurous road-tripper, AutoAnything offers a variety of Thule rooftop cargo carriers – one to fit every car, budget and intention. All you need to install one of these bad boys is a set of roof cross bars (OEM or aftermarket). Set your new Thule box on top and it will install in a snap (literally). Not only will you have the shopping protection and low price guarantee of AutoAnything, but you'll also be backed by the Thule Lifetime Warranty.
Superchip Programmers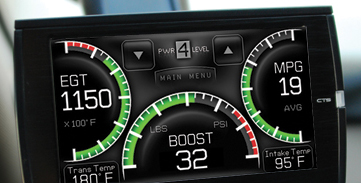 If you're a tuner-at-heart, or are just entering the gear-head world, be sure to check out the Superchips programmers available at AutoAnything. The programmers and tuners are guaranteed to take your horsepower and fuel economy to another level. They're easy to use, easy to install and easy on the engine. Plus, you can brag about having the sickest looking car and the best performing one too. With many different options available, there's surely one to match your needs and price range.
Suspension Systems
If you're seeking an even more extreme look, then a suspension system is what you need. With an Air Lift or Firestone suspension system from AutoAnything, you'll be the talk of the track and street. AutoAnything stocks full kits to raise or lower your ride along with performance shocks and air compressors to build more custom modifications. Plus, the variety of products and brands available are perfectly suited to fit the pocketbook of every mod'er out there.
Take the Next Step
So, now that you have the best looking car around thanks to N8VCOMP, give it some extra flavor with the parts and accessories available at AutoAnything. You won't be sad you did, and it's bound to make your friends even more jealous than they already are.